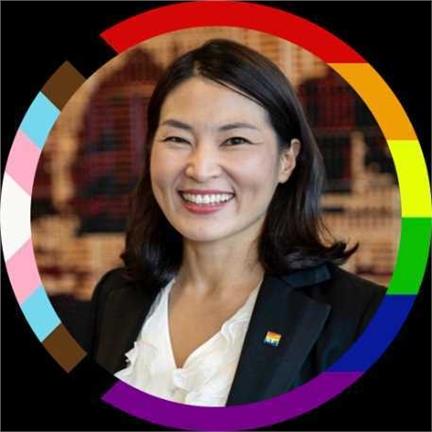 Young-Sook Stewart (she/her) 
EY Asia-Pacific Financial Services Talent Leader and Board of Love21 
#leadingchange #upliftingsocialequity #somuchability 
As the APAC Leader of Talent Function for EY Financial Services Organisation (FSO), Young-Sook manages operations across Oceania, Greater China, Japan, Korea, and ASEAN. Her dynamic team, under her leadership, has been instrumental in driving APAC FSO's robust business growth via talent acquisition, retention, and development. This led to remarkable growth during her four-year tenure, increasing the workforce to over 10,000 employees post the Japan Financial Services integration.

Young-Sook's value-centric approach, emphasizing sustainable practices, Diversity, Equity, and Inclusion (DE&I), Well-being, and Social Equity, has positioned APAC FSO as a DE&I leader within the organization. Her 15+ years of HR experience, combined with her certifications in Life Style Inventory (LSI) and Myers Briggs Type Indicator (MBTI), and IECL training as an organizational coach, align with her passion for nurturing future leaders.

Despite her demanding career, Young-Sook finds balance in her personal life. A Korean native, married to a New Zealander, she's a mother to a teenage son. She remains active, enjoying hiking, boxing, weight training, and yoga.